Michelle Beach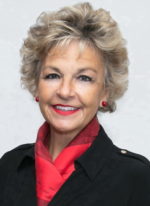 Principal/Licensee
 Michelle is a well-known and respected real estate agent in Bowral and, indeed, the whole of the Southern Highlands, negotiating successful sales for over 18 years. 
Michelle's professionalism and integrity together with passion and personality combined with unquestioned dedication, contribute greatly to her success. Michelle is a people person, a creative problem solver and believes outstanding communication skills, time management and organisational skills ensure Real Estate sales success. 
 She truly knows the value of her Environment.  You will often see her exploring and engaging with the broad and diverse Bowral community. 
With unfailing willingness to go the extra mile, Michelle is a proven asset to those seeking s premium price.
 Michelle offers a fresh, enthusiastic approach to buying and selling real estate by displaying a proactive approach. Her goal is to facilitate a pleasurable and stress free experience for purchasers and vendors alike. 
 She treats each and every client with respect and will always dedicate herself to achieving the highest possible results. 
A keen eye for detail, extensive local insight and an engaging personality, wins her a strong referral base. Michelle sees herself as an integral link in assisting people with their real estate needs. 
Her clients appreciate her transparency and see her as a trusted advisor.
02 4861 4466
02 4861 3010
0402 22 00 44